Honest HVAC Services For South Jersey & Philadelphia
Energy Systems Service is a family owned business with over 20 years of industry experience, proudly serving South Jersey, Philadelphia and surrounding areas. We call the Berlin, NJ area home, but we're passionate about taking care of our surrounding communities with quality HVAC services for their homes and businesses.
When we started the company, we knew we wanted to be different than the competition. We believe everyone deserves exceptional heating and cooling at reasonable prices. We're against price gouging, upselling and commission-based sales.
We saw a need for integrity in the industry and knew that we could provide customers with exceptional service at the fair, honest prices they deserve. Our company is founded on the values and mission that we bring to every job, every time.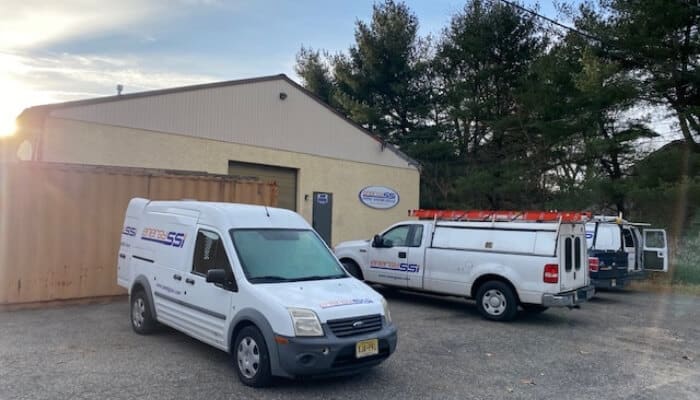 Experience & Skill
Our certified technicians are cross-trained to ensure you receive only the best residential HVAC and commercial HVAC services. We know the ins and outs of comfort so you don't have to worry! We come to every job with the tools and skills to optimize your heating and cooling.
When it comes to installations, repairs and maintenance, you want to know that the job is done right the first time so you don't have to worry about whether your home and business are taken care of. We take pride in our team's ability to handle any scenario safely and efficiently. That's why we're passionate about continuing education and training so you can trust that your HVAC care is in trusted hands.
Fair & Honest Pricing
Our team doesn't work for commission, so you get a trustworthy equipment assessment, free from the pressure to commit to unnecessary services. We believe in predictable pricing, free installation estimates, and discounts for service members. We know the importance of knowing what to expect, so we never hide behind unexpected charges and fees.
Reliable HVAC services are an essential part of keeping your home and business comfortable. At Energy Systems Service, we're of the mind that you should be able to count on your heating and cooling without stressing about affordability. We've got you, your family and your customers covered with the services you need at the prices you'll love.
Trust & Transparency
As HVAC experts, we believe in keeping you informed so you can have peace of mind with your heating and cooling. We provide honest evaluations to help you make sound decisions to maximize the comfort of your home and business. We'll help you understand what services fit your needs so you're never pressured to commit to unnecessary equipment or fees.
We keep you in the loop about your HVAC installations, repairs and more so you feel good about every aspect of your system. We're all about transparency at every job so you don't have to wonder whether your system is the right fit for your wants and needs. We operate on a pressure-free mindset so you have all the options and none of the fear factoring.
Reliability & Durability
We strive to be the last HVAC company you ever need to look for. When you choose Energy Systems Service for your HVAC needs, you gain a lasting partnership that puts your comfort first. We offer full warranties on equipment so your system is protected for years to come. We also make sure your equipment is ready for any weather with two free maintenance checks after a new installation. We'll stop by to make sure your unit keeps you cool in the summer and warm in the winter. We're dedicated to lasting comfort for your home and business.
Bringing Our Values & Mission To Every Job, Every Time
At Energy Systems Service, we hold our team and our services to a high standard! We believe in delivering only the best in HVAC to the communities that we call home. We love what we do and we love seeing our customers come back to us over the years for exceptional service and partnership. We foster a culture of trust and integrity that our employees bring to every job, so you're always treated like family.
When you need heating and cooling you can count on in South Jersey, Philadelphia and the surrounding areas, give us a call at 856-767-7114 !