Residential Heating Services Near Berlin, NJ
As local residents in and around Berlin, NJ, the team at Energy Systems Service knows firsthand how important it is to have reliable heating for your home through the winter. That's why we offer comprehensive heating services to ensure you you stay warm no matter the weather.
We know the ins and outs of central air, furnaces, heat pumps, gas heaters, and hot water heaters so you have comfort everywhere you need it. With over 20 years of experience, we're prepared for any job. Give us a call today at 856-767-7114 to schedule your service!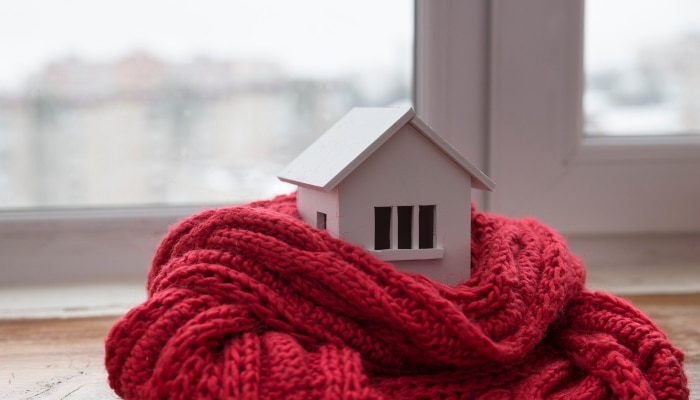 Heating Installation & Replacement
If you deal with frequent repairs for your home's HVAC system, it may be time to consider a replacement. On average, furnaces last about 15-20 years with proper maintenance. Opting to upgrade to a more energy-efficient furnace or heat pump as your system reaches the end of its lifespan saves you money in the long run and prevents breakdowns in the dead of winter.
If you're installing heat for the first time or it's time for a heat pump replacement, our team will walk you through the process from start to finish. We'll help you find the right fit for your home's heating needs, available space, and your budget. Once the new unit is chosen, we'll remove the old one and complete your heating replacement with expert care and attention to detail. The new unit will be tested to ensure everything is working properly and prepared for the winter.
Heating Repair
When you run into heating trouble on a frigid day, time is of the essence to get your system restored. We service all makes, models, and brands, of heating systems for your convenience. From heat pump repair to gas heater repair and more, we have the tools to training to get the job done. We even offer 24/7 on-call services for major emergencies so you're never left out in the cold.
It may be time for a heater repair if: 
The pilot light won't stay lit, won't light at all, or there are issues with the ignition control.
There is weak airflow from the vents or the filters are dirty or clogged.
Temperatures across rooms are inconsistent or not staying warm at all.
The heat pump is constantly running or cycling on and off
Your energy bills have skyrocketed without an increase in heat usage.
For heater repair where you call home, our team stays ready to help keep you safe and comfortable. We'll quickly locate the issue and implement a repair to restore your comfort.
Heating Maintenance
Your heating system is a major investment and one you want to last for as long as possible. Our heating maintenance services take the hassle out of catching minor problems before they become a major burden. When you schedule a tune-up with our team, you can rest assured that every aspect of your system is inspected and ready to go.
If we find any pending issues or parts that need to be replaced, we'll inform you of the best plan moving forward to help you make informed decisions and know your heater is ready for anything. We recommend having a technician check your system in the early fall for the fastest service and the promise of a cozy winter.
Water Heaters
Winter comfort goes beyond just heated air. Having reliable hot water through the colder months is a must for your safety and convenience. Our licensed technicians take care of all makes and models of water heaters to ensure you have hot water every time you need it, from dishes and laundry to showers and hand washing.
Our water heater services include: 
Water Heater Replacement
Water Heater Repair
Water Heater Maintenance
Tankless Water Heater Service
Whether you're upgrading to a tankless heater or dealing with a leak that needs tank-style hot water heater repair, we have you covered.
Keep Warm in the NJ Winter
As a family-owned business, we take pride in serving our surrounding communities. From Voorhees and Cherry Hill to Mt. Laurel and Marlton, we have the solutions you need wherever you call home. Our decades of experience give you the confidence you need that your home will be treated as our own. When you need heating services that put you first, give our team a call at 856-767-7114 !