HVAC Services For Your Business Near Berlin, NJ
At Energy Systems Service, we know how important commercial HVAC services are to your South Jersey & Philly business. You depend on reliable heating and cooling and need a team who knows the ins and outs so you can get back to what matters most. We specialize in a wide array of commercial contract work to meet your unique needs, big and small.
We offer 24/7 on-call services for emergencies, with special priority given to our contract clients. We know how important comfort is for regular operation, so we're here to help you keep things business as usual!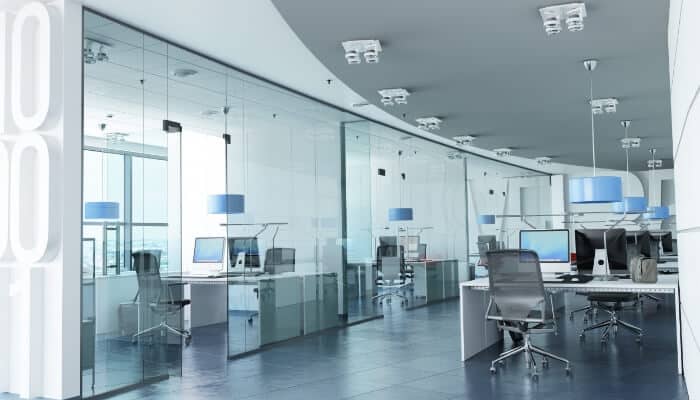 We Put Your Comfort First With Heating, Cooling & More
We're in the business of keeping your business comfortable with comprehensive HVAC care. We're here for you from start to finish, from installations and replacements to repairs and routine maintenance. We help you get the most out of your systems so you can save money and not have to give a second thought to your heating and cooling. We believe in building a partnership with our customers so they always know their comfort is in trusted hands.
Our full-scale services, cross-trained crew and 24/7 emergency line make us your one-stop for all things HVAC! We provide professional recommendations tailored to your business needs and a plan to keep your systems running at peak performance and efficiency. Our specialties go beyond just air conditioning and furnaces: from ductwork, gas line installation, hydronics, water heaters, steam boilers and more, we do it all!
Installation - When you're putting in a new unit, you need an experienced team to get the job done safely and reliably. We'll help you decide on a new system designed to save on energy costs and meet the needs of your industry. We promise minimal impact to your business and swift service so you can get back to it.
Replacement - On average, air conditioning and heating systems should be replaced every 10-15 years and 15-20 years, respectively. Lifespan depends on how often they're used, though commercial systems usually have a heavier workload than residential systems. Higher energy costs could be a sign that your system is working harder than it should be to distribute air throughout your workspace. We'll help determine if a unit is beyond repair and find replacement options that work for you.
Repair - It's important to stay on top of concerns with your systems, no matter how small. Inconsistent temperatures, odd noises and smells may be signs that a repair is needed. We'll help diagnose any issue and get your HVAC back up and running in no time.
Maintenance - Routine tune-ups can help prevent costly repairs, breakdowns, and interruptions. Normal wear and tear can lead to reduced air quality and efficiency that impacts you, your employees and your customers. We recommend scheduling maintenance at least once a year to maximize your system's lifespan and ensure it's prepared for any weather.
Comprehensive Commercial HVAC Care For South Jersey & Philadelphia
As a family-owned business, we take pride in helping neighboring businesses stay comfortable year-round. We value partnership and long-term care so you never have to search for another HVAC service provider. When you don't have to worry about your heating and cooling, you can spend more time focusing on what matters most to you.
No matter the needs of your industry, we'll help you find the HVAC solutions that work for you. We make sure you get the most out of your equipment so you only pay for what you need and can invest the money you save back into your business. When you're ready for exceptional, professional service that goes above and beyond for your commercial comfort, give us a call at 856-767-7114 !